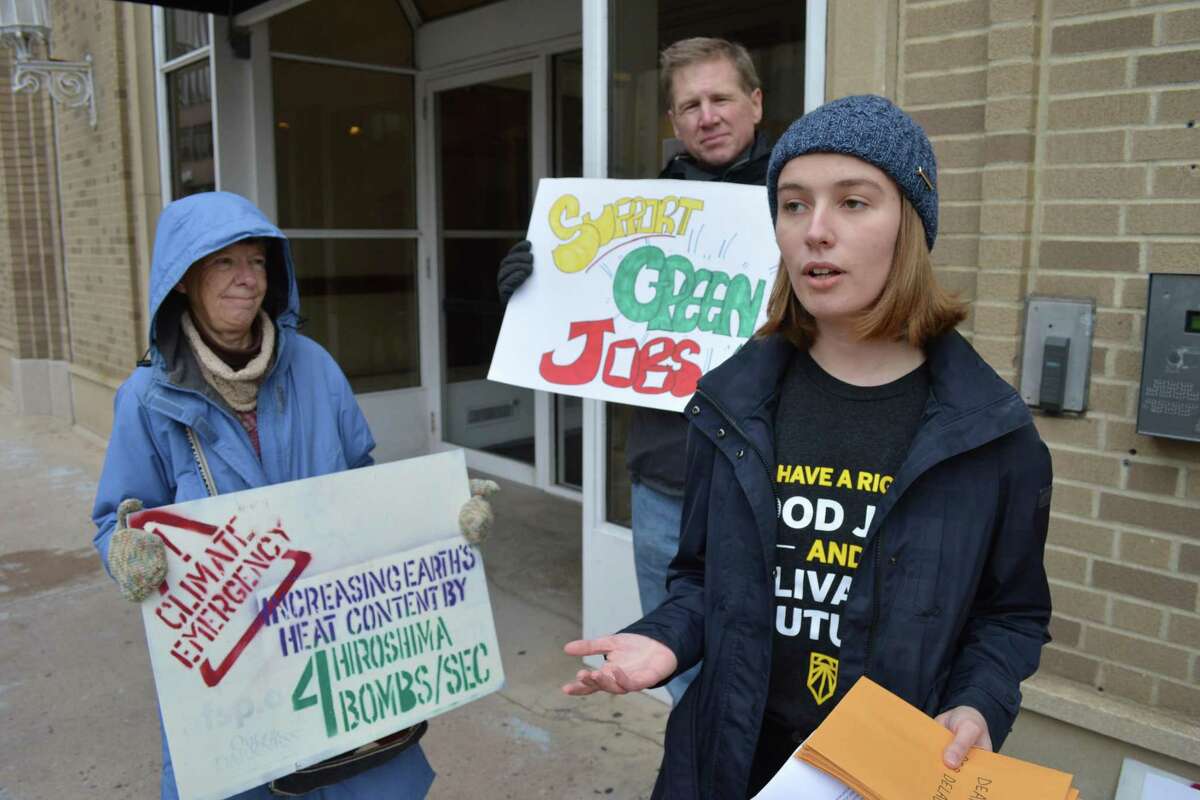 NEW HAVEN — Nora Heaphy has been speaking out about Yale University's investments in fossil fuel companies since she arrived on campus.
In October 2017, her first semester, Heaphy co-wrote a column for the Yale Daily News titled "Yale's Climate Hypocrisy," contrasting the university's invitation to environmentalist Bill McKibben to speak on campus and its divestment of $10 million in fossil fuel companies with its major investment in Exxon Mobil.
A New Haven native, she had joined the Sunrise Movement, a coalition of young people working to make climate change a national priority, the summer after she graduated from Engineering and Science University Magnet High School.
Heaphy, now a junior, has become a leading voice for the Yale Endowment Justice Coalition and Fossil Free Yale, helping to organize the sit-in at the Nov. 23 Yale-Harvard football game that held up the game for 40 minutes and resulted in 50 students, alumni and supporters being cited for disorderly conduct.
Excerpt:
According to the website Divest Ed, "the national training and strategy hub for student fossil fuel divestment campaigns," students at 45 colleges and universities have committed to take action on Feb. 13, Fossil Fuel Divestment Day.
---
Read more
---